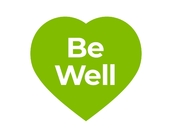 Wigan 'Back to Netball' League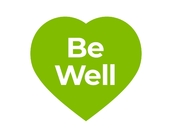 About the Wigan Back to Netball League
The Wigan 'Back to Netball' League is an opportunity for groups of women or newly formed teams to play in a league, without the commitment of joining a club. Fixture dates are once a month at Leigh Leisure Centre.

Find a netball session ➡️ www.wigan.gov.uk/backtosport
Fixture dates ➡️ (1) Wigan 'Back to Netball' League | Facebook
NOTE: Throughout the season team admins should register players in the usual way. Log in to your account and create new players.

ℹ️ Current squads can be viewed by clicking on your team's name, either in the league tables, fixtures, or results.

League Format

2 divisions of 6 teams.
The league will be run over a 5-month period.
£35 for each fixture date (can be paid on the day) or click on the link below to pay for a fixture date/s online. (£25 league fees/£10 umpire fees). > https://www.eventbrite.co.uk/e...
3pts for a win, 2pts for a draw, 1pt for a loss.
Rules & Regulations
1a. Teams must provide a scorer for each fixture date. Scoring teams will be assigned to matches prior to each fixture date and communicated via the league website and Facebook page.

1b. When scoring a match, scorers are advised to shout out the score after each goal scored. Guidance notes on how to score a netball game can be found in the documents section on the league website. How to Score a Netball Game

1c. Teams must register at least 8 players for the season. Each team administrator must set up an account on the league website to register players. A link to do this can be requested from the league administrator. This can also be done during the initial registration process.

1d. Players MUST be registered prior to your game starting. *See below

1e. Team sheets will be available at the desk and on the website. Team sheets and Payment (unless you pay online) must be handed in together by all teams prior to their matches starting, with borrowed players listed.

1f. Teams can play 2 non-registered players per month, but those players can only play WD or WA and these players must be put in the correct 'borrowed players' section on the team sheet. *See below

1g. Players cannot play down a division. *See below

*Infringements regarding these rules will result in the win being awarded to the opponents. Relevant points will be added/deducted.

1h. In the event of both teams playing non-registered players, or borrowing players from a higher division, the result will be 0-0. Only one point will be awarded to each team.
1i. If a team does not turn up for their fixtures, a 5-0 win will be awarded to their opponents. No point will be received for the loss. If both teams don't turn up for a fixture, then result will be 0-0. Neither team will receive a point.
1j. Teams must have a minimum of 5 players to start the game.

Promotion and Relegation

The team that finishes top of division 1 will be the league champions for that season.
Team that finishes top of division 2 will be promoted.
*Team that finishes second in division 2 will be promoted.
Team that finishes bottom of division 1 will be relegated.
*Team that finishes second from bottom in division 1 will be relegated.
*This may vary depending on the number of teams entering the league for the next season.
Social, News & Weather
Facebook
Contact List
Stephen Dixon
stephen.dixon@wigan.gov.uk
07407 192969
Ben Kelly
ben.kelly@wigan.gov.uk
07442 798738
Never miss an update
Follow the site to get the latest news and results straight to your email